With the Goods & Service Tax (GST) bill recently passed by the government of India passed in India, the country looks forward to complete elimination of indirect taxation regime in the country, and go ahead with the 'One Nation, One Tax' notion.
What is GST?
GST is a comprehensive single indirect tax reform on the supply and consumption of goods and services which will eliminate all the current indirect taxes and give way to a better and stronger economy.
How can eZee help?
Owing to the recent updates from GST, we have transformed our on-premise restaurant POS software eZee BurrP! into a GST ready restaurant software. Flexible for stand alone or even a chain of restaurants, bakeries and cafes, the GST compliant restaurant software will help you calculate and levy accurate taxes on your customers, parallelly concentrating on imparting services by overseeing your daily billings and reports accordingly.
What will the impact of GST be on Indian hospitality industry?
India is going to follow a dual-GST model and implement a 4-tier tax structure of 5, 12, 18 and 28 percent, among which most of the goods and services will fall under 12 and 18 percent tax rate.
News is, that, the hospitality sector is going to incorporate 18% GST, effective from July, 2017.
Therein, besides the fundamental benefit of improved economy, the GST will bring along a positive change in the hospitality as well as food & beverage industry.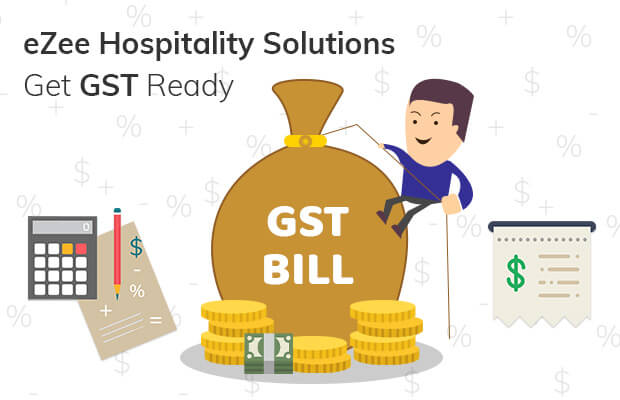 Have questions on GST? Our blog will answer them.